Italy-UK partnership in Neutron Science: Thirty Years and Beyond
CNR Roma – Aula Marconi – Piazza Aldo Moro 2, Rome
26th November 2015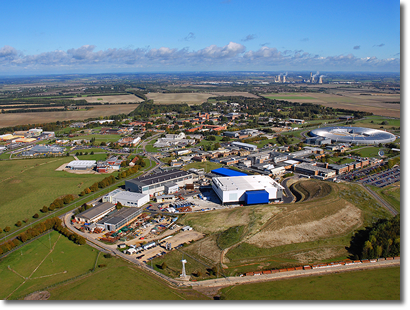 A Conference celebrating thirty years since the first Italy-UK collaboration agreement for Neutron Science at ISIS Spallation Neutron Source, with a look to the future of Neutron Science in the European landscape.

Strumentazione per la scienza con i neutroni presso la European Spallation Source: il ruolo del CNR e il contributo dell'industria italiana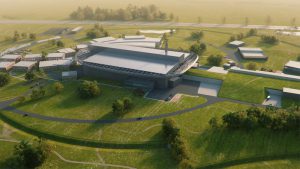 La conferenza è organizzata dal CNR con il contributo della comunità scientifica italiana coinvolta nello sviluppo della scienza con i neutroni.
In questa seconda edizione si intendono evidenziare le ricadute scientifiche e industriali della partecipazione italiana alla realizzazione della European Spallation Source, con particolare riferimento alla progettazione delle linee di fascio a partire dal contesto scientifico europeo.
La conferenza si terrà mercoledì 7 ottobre 2015 a Roma, presso la sede del CNR – via dei Taurini 19, aula piano terra.
Agenda 7 Ottobre Agenda 8 Ottobre Locandina Sede
Comitato organizzativo
Carla Andreani
Giuseppe Gorini
Roberto Senesi
Alessandro Triolo
Cirino Vasi

ERICE School "NEUTRON SCIENCE AND INSTRUMENTATION" I Course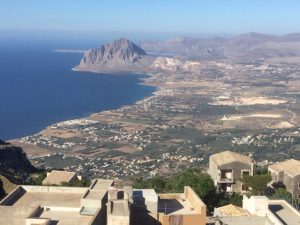 I Course: "Instruments and Devices for Neutron Scattering Experiments"
28th July – 4th August 2015, Erice (Italy)
Directors: Ken Andersen  (ESS, Lund),  Roberto Caciuffo (European Commission,  JRC Karlsruhe)
Roadshow – CNR e le Infrastrutture ELETTRA, ESFR, ILL e ISIS

ROADSHOW, giunta nel 2014 alla seconda edizione, è un'iniziativa promossa dal Consiglio Nazionale delle Ricerche il cui scopo è presentare le potenzialità e le opportunità di ricerca e le modalità di accesso presso le Infrastrutture di Ricerca Europee (IR) di Luce di Sincrotrone, ELETTRA (Trieste) ed ESRF (Grenoble), e di Neutroni, ILL (Grenoble) e ISIS (Oxfordshire). Con queste infrastrutture il CNR ha collaborazioni di ricerca e accordi internazionali consolidati.
AREE TEMATICHE:
Ingegneria, Tecnologie per l'Energia e i Trasporti / ICT e Energy and IT
Scienze Bio-Agroalimentari / Food Science
Scienze Biomediche / Biomedical Science
Scienze Chimiche e Tecnologie dei Materiali / Chemistry and Materials Technology
Scienze del Sistema Terra e Tecnologie per l'Ambiente / Environment and Earth Science
Scienze Fisiche e Tecnologie della Materia / Physics and Technologies of Materials
Scienze Umane e Sociali, Patrimonio Culturale / Social Science Humanity and Cultural Heritage
ROADSHOW è indirizzata ai ricercatori del CNR, delle Università, di enti e istituzioni di ricerca, industrie e imprese.
L'edizione 2014 prevede sette incontri che si terranno in varie città italiane:
27 maggio 2014, Roma – presso la sede dell'Agenzia Spaziale Italiana
4 giugno 2014, Roma – presso la sede centrale del CNR
5 giugno 2014, Napoli – presso l'Area di Ricerca di Napoli
30 giugno 2014, Milano – presso l'Area di Ricerca Milano Bicocca
2 luglio 2014, Cosenza – presso l'Area di Ricerca di Cosenza
3 luglio 2014, Capo Granitola – presso  IAMC-CNR Unità Organizzativa di Supporto di Capo Granitola
4 luglio 2014, Palermo – presso l'Area di Ricerca di Palermo
XII School on Neutron Scattering (SoNS) "Francesco Paolo Ricci"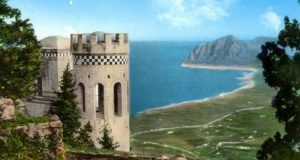 XII School on Neutron Scattering (SoNS) "Francesco Paolo Ricci"
30th April – 9th May 2014
"Introduction to the theory and techniques of neutron scattering and applications to Cultural Heritage"
Directors: Ian Anderson (Oak Ridge National Laboratory, US), Gabriele Salvato (CNR, IT), Antonella Scherillo (ISIS, UK)