Strumentazione per la scienza con i neutroni presso la European Spallation Source: il ruolo del CNR e il contributo dell'industria italiana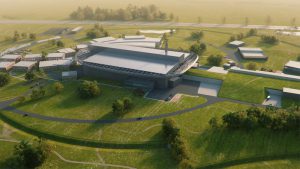 La conferenza è organizzata dal CNR con il contributo della comunità scientifica italiana coinvolta nello sviluppo della scienza con i neutroni.
In questa seconda edizione si intendono evidenziare le ricadute scientifiche e industriali della partecipazione italiana alla realizzazione della European Spallation Source, con particolare riferimento alla progettazione delle linee di fascio a partire dal contesto scientifico europeo.
La conferenza si terrà mercoledì 7 ottobre 2015 a Roma, presso la sede del CNR – via dei Taurini 19, aula piano terra.
Agenda 7 Ottobre Agenda 8 Ottobre Locandina Sede
Comitato organizzativo
Carla Andreani
Giuseppe Gorini
Roberto Senesi
Alessandro Triolo
Cirino Vasi

ERICE School "NEUTRON SCIENCE AND INSTRUMENTATION" I Course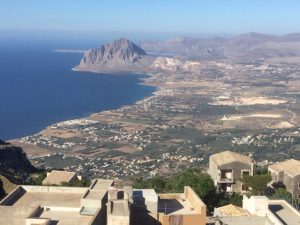 I Course: "Instruments and Devices for Neutron Scattering Experiments"
28th July – 4th August 2015, Erice (Italy)
Directors: Ken Andersen  (ESS, Lund),  Roberto Caciuffo (European Commission,  JRC Karlsruhe)
Roadshow – CNR e le Infrastrutture ELETTRA, ESFR, ILL e ISIS

ROADSHOW, giunta nel 2014 alla seconda edizione, è un'iniziativa promossa dal Consiglio Nazionale delle Ricerche il cui scopo è presentare le potenzialità e le opportunità di ricerca e le modalità di accesso presso le Infrastrutture di Ricerca Europee (IR) di Luce di Sincrotrone, ELETTRA (Trieste) ed ESRF (Grenoble), e di Neutroni, ILL (Grenoble) e ISIS (Oxfordshire). Con queste infrastrutture il CNR ha collaborazioni di ricerca e accordi internazionali consolidati.
AREE TEMATICHE:
Ingegneria, Tecnologie per l'Energia e i Trasporti / ICT e Energy and IT
Scienze Bio-Agroalimentari / Food Science
Scienze Biomediche / Biomedical Science
Scienze Chimiche e Tecnologie dei Materiali / Chemistry and Materials Technology
Scienze del Sistema Terra e Tecnologie per l'Ambiente / Environment and Earth Science
Scienze Fisiche e Tecnologie della Materia / Physics and Technologies of Materials
Scienze Umane e Sociali, Patrimonio Culturale / Social Science Humanity and Cultural Heritage
ROADSHOW è indirizzata ai ricercatori del CNR, delle Università, di enti e istituzioni di ricerca, industrie e imprese.
L'edizione 2014 prevede sette incontri che si terranno in varie città italiane:
27 maggio 2014, Roma – presso la sede dell'Agenzia Spaziale Italiana
4 giugno 2014, Roma – presso la sede centrale del CNR
5 giugno 2014, Napoli – presso l'Area di Ricerca di Napoli
30 giugno 2014, Milano – presso l'Area di Ricerca Milano Bicocca
2 luglio 2014, Cosenza – presso l'Area di Ricerca di Cosenza
3 luglio 2014, Capo Granitola – presso  IAMC-CNR Unità Organizzativa di Supporto di Capo Granitola
4 luglio 2014, Palermo – presso l'Area di Ricerca di Palermo
XII School on Neutron Scattering (SoNS) "Francesco Paolo Ricci"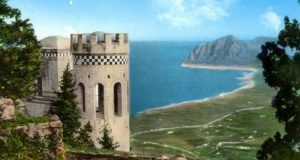 XII School on Neutron Scattering (SoNS) "Francesco Paolo Ricci"
30th April – 9th May 2014
"Introduction to the theory and techniques of neutron scattering and applications to Cultural Heritage"
Directors: Ian Anderson (Oak Ridge National Laboratory, US), Gabriele Salvato (CNR, IT), Antonella Scherillo (ISIS, UK)
Conference – Video Conferenza Neutroni per l'Italia
Opportunità per nuovi sviluppi della scienza con i neutroni
Sede CNR di Roma, Piazzale Aldo Moro
Aula Convegni
Venerdì 6 Dicembre 2013 ore 09:00 – 18:00
La conferenza è organizzata dal DSFTM per il CNR su iniziativa dei Presidenti di CNR, INFN e ST. Ha lo scopo di evidenziare la vivacità del settore, le ricadute scientifiche (anche al di fuori dell'ambito della fisica) e quelle industriali, nonché le attività di formazione e di training per giovani ricercatori e tecnici. Ha inoltre l'obiettivo di individuare una linea condivisa di sviluppo dell'utilizzo delle sorgenti di neutroni ESS, ILL e ISIS a partire dalle esigenze emergenti dalla comunità scientifica italiana.
PRESENTAZIONI
Caterina Petrillo – ESS un'opportunità per l'Italia
Paolo Mariani – Il punto di vista della SISN
G. Paolucci – Il contributo tecnologico Elettra-Sincrotrone Trieste
M. Marazzi – ESS In-kind management e relazione industria
Sintesi del Convegno
Click to show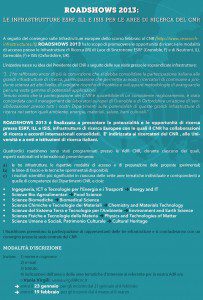 6 Febbraio 2013 – ROADSHOWS 2013 ha lo scopo di promuovere presso i ricercatori del CNR le opportunità di ricerca e le modalità di accesso presso le Infrastrutture di Ricerca (IR) di Luce di Sincrotrone ESRF (Grenoble, F) e di Neutroni, ILL (Grenoble, F) e ISIS (Oxfordshire, UK).
Workshop – Italian physics for european research infrastructures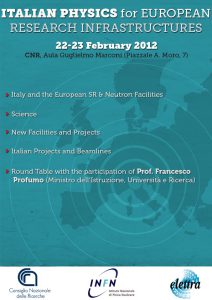 22 – 23 Febbraio 2012 – CNR, in collaboration with INFN and ELETTRA, is organizing the two day workshop "Italian Physics for European Research Infrastructures" to discuss the current status of research using neutron and synchrotron radiation probes. The workshop will be an opportunity to consult on the potential use of current and future European facilities for research into material science and engineering, soft condensed matter bio-molecular sciences and advanced materials.
Workshop – The ESS project opportunity for italian research
16th November 2010 – Neutrons can see inside the material: they penetrate deep into matter, and reveal "where atoms are and what atoms do". Neutron probe has enormous and positive consequences for science and society, enabling scientist of all disciplines to investigate materials in situ, in vivo, in real time and for real life applications.
Workshop – High energy neutrons for science and society
5th – 6th October 2010.   This is the V edition of a series of workshops addressing the PERSPECTIVES IN NEUTRON SPECTROSCOPY AT HIGH ENERGIES and follows the I and II editions held at Cosener House in May 1995 and October 1998, the III edition held in Santa Fe (New Mexico, US) in April 2005, and the IV edition held in Oak Ridge National Laboratory in 2006.
Workshop – Imaging and life sciences applications of new light sources
26th March 2010 – Organized by the Italian Embassy in London in cooperation with CNR and INFN in Italy, and with the STFC and Diamond Light Source in the United Kingdom, the workshop aims to discuss the possible biological and biomedical uses of the new light sources that are under construction or being considered for construction in Italy, in the UK and in Europe.
« Previous
1
2
3
4
Next »