ETTORE MAJORANA FOUNDATION AND CENTRE FOR SCIENTIFIC CULTURE
Neutrons for Chemistry and Materials Science Applications
Directors of the Course: Paul Henry  (ISIS Neutron and Muon Source) and  Timmy Ramirez-Cuesta (Oak Ridge National Laboratory)
4th July – 13th July  2018
V Course within the Erice School "NEUTRON SCIENCE AND INSTRUMENTATION" [Directors: Carla Andreani (University of Rome Tor Vergata, I), Roberto Caciuffo (European Commission JRC Karlsruhe, D) and Robert McGreevy (ISIS, UK)] and XVII Edition of School of Neutron Scattering (SoNS) "Francesco Paolo Ricci".
The School is normally highly oversubscribed, so we encourage applicants to apply early, as late applications will not be accepted.
Participants should arrive in EMCSC in Erice not later than 12:00 p.m. on the 4th july. Departures are from 12:30 p.m. on the 13th July.
Students are encouraged to join the school page on Facebook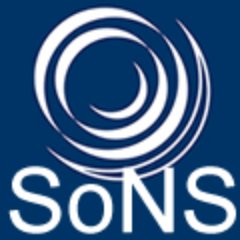 Supported by GRANT 654000 —SINE2020 — H2020-INFRADEV-2014-2015/H2020-INFRADEV-1-2014-1